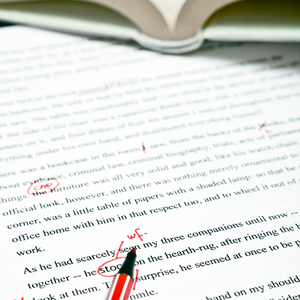 Fontaine Publications
BETA READING - SHORT STORY, NOVELLA & NOVEL
Regular price
$50.00
$0.00
Unit price
per
Looking for someone to beta-read your next short story or novel? You're in the right place!
WHAT A BETA-READER DOES:
A beta-reader is someone who goes through the un-edited and unpublished version of your story. They can help you with plot development, overall readability, character development and more. 
WHAT TO EXPECT:
Confidentiality. We will not share any details of your manuscript with anyone. Everything discussed will be strictly between us. 

Flexible communication. We are always open to questions and concerns.
Brief comments throughout the manuscript.
A Reader Report that will go into depth about pacing, world-building, character development, etc. without changing the overall voice and tone.

Does not include a line-by-line critique 

Timely feedback
WHAT YOU'LL NEED TO PROVIDE:
Brief synopsis on what your story is about and the genre. 

Any specific things that you would want a focus on (i.e. plot, characters, etc)
Email 

Can be provided in the document or at checkout. This is to ensure that the Reader Report goes out to the right person.
READING INTERESTS:
Romance, fantasy, contemporary (YA or NA), horror, mystery, thriller, erotica, science fiction, etc. We are open-minded to most genres. 
WE WILL NOT ACCEPT ANYTHING THAT PROMOTES HATE SPEECH. 
EXPECTED TIME FRAME:
<5,000: 1-2 days
5,000-10,000: 3-5 days
10,000-30,000: 5-7 days 
30,000-50,000: 7-14 days (1-2 weeks)
50,000-100,000: 14-21 days (2-3 weeks)
100,000-200,000: 28-56 days (4-8 weeks)
Please pick the word-count range that best fits your story/novel. All prices are final. 
Please note that all feedback will be CONSTRUCTIVE and HONEST. We will not provide any refunds just because you don't like the feedback you received. 
YOU WILL NOT BE CHARGED FOR SHIPPING! THIS IS NOT A PHYSICAL PRODUCT!
---
Share this Product
---